WATCH: Experts say gun violence will continue in absence of political compromise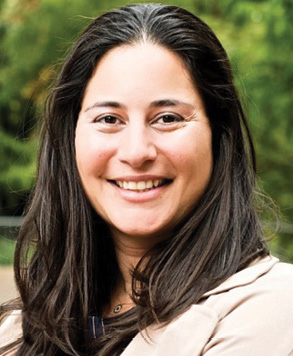 As the nation deals with more mass shootings and continued divisiveness about gun violence and legislation, Vanderbilt University and the Vanderbilt Project on Unity and American Democracy hosted a live virtual discussion, "Facts and Evidence: Navigating the Gun Debate in America," on June 7.
Moderator Samar Ali, research professor of political science and law, co-chair of the Unity Project and CEO of Millions of Conversations, started with a question about taking responsibility for gun violence.
"In a participatory, pluralistic democracy, it should be everybody's responsibility. But there has to be compromise," said Jonathan Metzl, Frederick B. Rentschler II Chair, director of the Department of Medicine, Health and Society, and professor of sociology and psychiatry.
Metzl said even if a majority of people agree on certain common sense gun laws, such as a federal background check law that had overwhelming support after the Sandy Hook school massacre almost a decade ago, action on such ideas often gets lost in political committees or quashed by influence from outside groups.
"Our political system doesn't reward the kind of compromise that we need right now," Metzl said. "We have a political system that rewards competition. And so, until we can get different voices to the table and really talk about where we can meet in the middle, I think we're going to see what we see now, which is that horrible tragedies like these mass shootings lead to hardening and more distance between positions."
Constitutional law expert James Blumstein voiced concern that people are quick to institute laws that could potentially run afoul of the Second Amendment right to bear arms.
"Don't start with restrictions on guns as the beginning point. I think we should start with examining issues of mental health, overall violence and disrespect of the law. Then we can tackle how to deal with those issues in specific context," said Blumstein, University Professor of Constitutional Law and Health Law and Policy, professor of management at Owen Graduate School of Management and director of the Vanderbilt Health Policy Center.
GUNS AND EXTREMIST GROUPS
Sophie Bjork-James, an assistant professor of anthropology with research specializations in extremist groups, racism and hate crimes, addressed gun violence issues in those contexts.
"What I'm bringing to this conversation is over 15 years of expertise in studying the far-right extremist movement in the United States, which the Department of Homeland Security has listed as the most persistent and lethal threat facing our country," she said.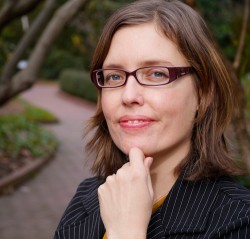 Bjork-James identified three areas of concern: 1) outdated laws on online hate speech; 2) political pressure that has weakened monitoring of right-wing extremist groups; and 3) lax laws that allow gun access to members of violent extremist groups.
"Right now, someone can have been tried for misdemeanor hate crimes and still go out and buy a gun, despite the fact that we know that many people who commit massacres based on hate begin with misdemeanor hate crimes," she said. "The fact that people have very easy access to guns alongside easy access to extremist information online and lack of tracking by our intelligence agencies means that it's a very easy slide from radicalization to execution of massacres."
LEGISLATIVE OPTIONS
In recent years, Congress has weighed numerous legal measures, including additional mental health funding, school security changes, various background check laws and red flag laws, which authorize courts to remove firearms from individuals who may present a threat to themselves or others.
Despite political polarization, constitutional scholar Joseph Blocher, professor of law at Duke University and co-director of the Duke Center for Firearms Law, said there's a formula to find gun laws that might reach compromise.
"We need laws that fit in an overlapping Venn diagram of being politically popular, legally effective and constitutional," he said. "The one that seems to me most promising on all three areas is a form of expanded background checks."
Metzl warned that red flag gun legislation could unfairly target underrepresented minority groups.
"I personally have concerns about what we're calling red flag laws, not so much because of constitutionality, but because early history shows when you surveil people who may look dangerous and predict crime before it happens, early studies show that Black Americans get dinged ten times more than anybody else," he said.
ABOUT THE VANDERBILT PROJECT ON UNITY AND AMERICAN DEMOCRACY
The Vanderbilt Project on Unity and American Democracy is a nonpartisan initiative that aims to elevate research and evidence-based reasoning into the national conversation. Drawing on original research, evidence-based papers and crucial conversations from Vanderbilt's world-class faculty and visionary thought leaders of all political persuasions, the timely endeavor aims to give policymakers and the public tools to combat conspiracy theories and unfounded ideology with evidence, data and respectful discourse. The Unity Project can make a meaningful contribution to solving society's most pressing challenges and bridging our deepest differences.
View the  news and events page to watch other programs from the Vanderbilt Project on Unity and American Democracy.
Sign up for bi-weekly newsletter, On Unity, to hear the latest on compelling panels, events, news and information from the Unity Project.