Wake Up Better Every Morning With These Alarm Clocks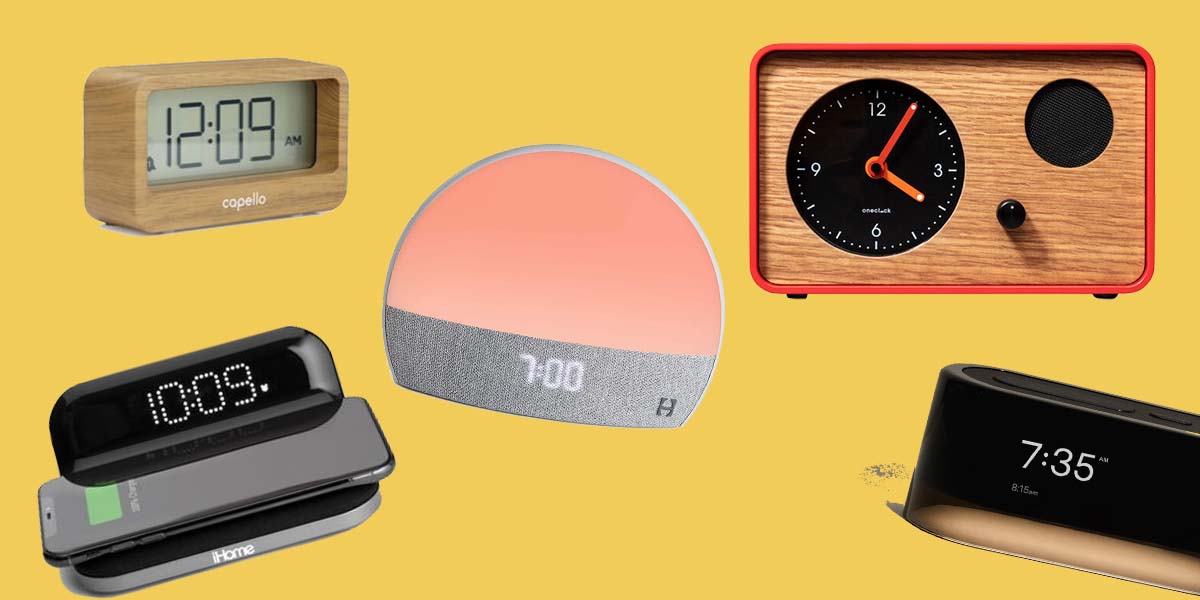 When "just five more minutes" turns into you trying to make it to work on time, it might be time to take a long, hard look at your morning routine. If you're interested in a better way to wake up, you might want to start with the thing that wakes you up every morning: your alarm clock. Instead of the preset options on your phone, try one of these alarm clocks for a better way to start your day.
Hatch Restore Personalized Sleep Solution
Key Selling Point: Personalize your morning routine by creating a mood that slowly wakes you up.
product overview: Sunrise clocks are designed with your body's natural sleep rhythms in mind, and the Hatch takes this one step forward by allowing you to customize the colors and sounds that you wake up to every day. You can even create a wind-down routine with the Hatch's companion app, making it perfect for those who want an alarm clock which works for their schedule.
OneClock
Key Selling Point: it may look like a simple clock, but it still has all the modern features to get you up – without the screens.
This analog alarm clock is perfect for those who are trying to cut out screens from their morning routine, but still want a well designed nightstand accessory that you can customize. The OneClock comes with multiple alarm tones that gradually increase in volume as you get closer to your alarm time.
Loftie Clock
Key Selling Point: This multi-faceted device wakes you up in phases and helps you get to sleep.

This two-phase alarm clock brings you out of sleep with a customizable alarm tone before lifting you out of semi-consciousness with a louder tone. It also doubles as a white noise machine and a Bluetooth speaker, so you can play your favorite tunes or Loftie's nature soundscapes.
home Wireless Charging Alarm
Key Selling Point: You can schedule different alarms for the weekends and weekdays with this alarm clock that doubles as a wireless charger.
Not only does this clock have a wireless charging pad, it also has a USB port so you can sleep soundly knowing both your wireless headphones and your phone will be fully charged when you wake up. You can also adjust the brightness of your clock and create a custom alarm schedule, so you can sleep in on a Sunday.
Capello Window Clock with USB Charger
Key Selling Point: This understated alarm clock lets the sun shine in and features an LED nightlight.
The Capello Window Clock helps you get a good start to the day, letting sun stream in through its translucent glass. This elegant pick also does double duty as a charger, with a USB port to make sure your smartphone or tablet is ready to go in the morning. This clock also comes with a softly glowing LED light that helps it double as a nightlight. And it's electrically powered, but comes with battery back-up that will save your settings in case of a storm.
This post was created by a non-news editorial team at Recurrent Media, Futurism's owner. Futurism may receive a portion of sales on products linked within this post.
Share This Article