Rich Warren | Cable TV vs. streaming services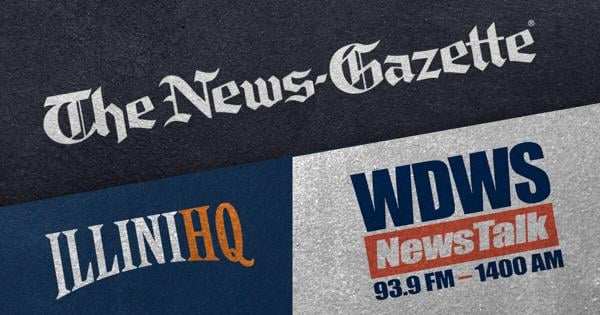 Cable TV packages resemble a buffet. For a fixed cost, you can feast to your heart''s desire. The number of channels in your package and 24-hour day are the only limits. Internet program streaming more approximates a pricey restaurant menu. Many desirable choices tempt you, but you''re limited by appetite and wallet to a few.
Readers ask for recommendations of streaming services, which are every bit as varied as local restaurants. Prices don''t always indicate quality.
Here''s a partial menu of the available internet streaming services: Acorn, Amazon Prime, Apple TV+, Crunchyroll (!), Disney+ (ABC), ESPN, Fubo, Funimation, HBO Max, Hulu, Netflix, Paramount+ (CBS), Passport (PBS), Peacock (NBC), Philo, Showtime, Sling TV, Starz and YouTube.
The exclamation point after Crunchyroll is mine. Hulu and YouTube also function as agglomeraters creating cable TV-like packages. Acorn specializes in British series, some of which air on PBS but do not always end up on Passport. Amazon Prime includes free, rapid shipping in addition to video if you''re an Amazon customer. Fubo and ESPN focus on sports. HBO and Showtime pretty closely resemble their cable counterparts, as does Starz, which streams movies.
Nearly every one of these streaming services tempts with a limited free trial of up to 30 days. They demand a credit card for the free trial, so be sure to cancel if you don''t wish to subscribe. If a particular special grabs you, sign up for the free trial, then cancel. Generally, you only can do that at most once a year. Some permit subscribing on a monthly basis, but this is far more expensive than a yearly subscription.
Prices range from about $5 a month to $20 a month with a yearly subscription. Choosing five could easily cost you $100 a month, and you still might not have all the programming you wish to watch. PBS Passport is even tax deductible to an extent, since you must donate $60 a year to your local non-profit PBS station in order to subscribe. A few of these streaming services, such as Peacock, offer a free, advertising-supported tier. Netflix threatens to start running ads this fall while still charging.
From internet reviews, it appears Netflix, Hulu and Prime provide the most diverse and desirable programming.
In 2019, Amazon launched a streaming service called IMDb Freedive, renamed it IMDb TV five months later, and last month renamed it again to FreeVee, which is ad supported. It includes a wide variety of free programming, from old TV series to new exclusives. Sadly, series such as "Bosch," which once were commercial-free on Prime, are now interrupted by advertising on Freevee. AppleTV+ offers some of the best original programming.
Each service requires you to jump through hoops to log in. Apple+ requires two-step authentication, meaning you must input a random number it sends to your email account or texts to your phone.
Passport is the most confusing in navigating to the correct log-in screen. Depending on your streaming device (smart TV, streaming stick like Roku and Amazon Fire, using your phone or a home computer), you can automate some of the log-ins, making them more transparent.
Your streaming device partially determines picture quality, although all support high definition, and many offer 4K resolution.
However, very few streaming services stream 4K. Netflix charges a premium for 4K video. It''s free with Prime if you can find 4K movies. Type 4K in the Prime search bar. Even if you use a 4K streaming stick or 4K smart TV, your internet connection must be fast enough to permit 4K resolution. If you can plug directly into an Ethernet connection, quality generally is better than relying on Wi-Fi, but most streaming sticks are Wi-Fi only. Thus, the quality and range of your Wi-Fi internet router also makes a difference.
The one enormous advantage of internet streaming versus cable packages is that all programming is on-demand. You always watch from the start no matter when you tune in.