Religious, political leaders from Valley, Ohio react with anger or elation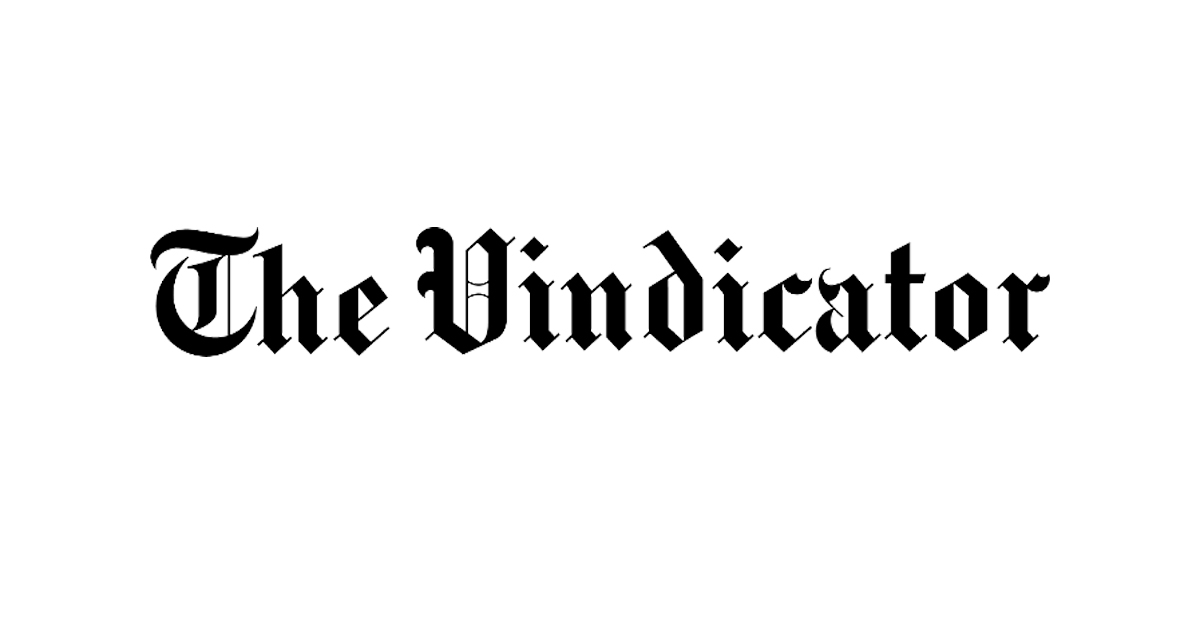 After the U.S. Supreme Court on Friday overturned the landmark Roe v. Wade decision that legalized abortion, reaction from political, religious and community leaders were mixed and divided laregly along party lines.
YOUNGSTOWN DIOCESE
Bishop David Bonnar of the Youngstown Catholic Diocese said "the dignity of the human person is the foundation of Catholic social teaching, and as Catholics we are called to consistently protect and defend life." He said the decision "is an opportunity to further a culture of life in our country."
In matters of public policy, "including here in Ohio, we expect to have the opportunity to now advocate for laws that legally protect the lives of those not yet born. At the same time, as people committed to life, we must also advocate for policies that can more effectively respond to the many realities that threaten life and human dignity."
Bonnar said those threats include "systemic poverty that affects women, children, and families in a profound way; the wide availability of assault weapons and the deeply rooted causes of violence in our culture; the mental health and addiction crises; an unjust system of capital punishment; and the enduring scourge of racism, among many other pressing needs."
He said Friday's decision "will no doubt engender all kinds of reactions and response, but it is important that we listen to one another, even in our disagreement. We must especially listen to women and families as they share their experiences and needs."
POLITICAL VIEWS
Democrat Senate candidate and U.S. Rep. Tim Ryan, D-Howland, in an email to his supporters under the Common Good banner, said just after the decision was announced Friday morning:
"The Supreme Court officially overturned Roe v. Wade, allowing hundreds of extreme, restrictive anti-abortion laws across the country to go into effect. … My opponent J.D. Vance called overturning Roe a 'victory' and said pregnancy from rape is merely 'inconvenient.' It's disgusting."
Ryan said he was angry and scared "for my kids." "Today's disastrous decision is the largest case of government overreach in my lifetime," said a later statement from Ryan emailed to the newspaper.
Vance emailed this response to the court's decision: "I am 37 years old, and for my entire life abortion on demand — decreed by an unelected panel of judges — has been forced on the nation. Today is a great day. It vindicates a half century of work, and gives us an opportunity to live up to our founding creed — that all of us are truly created equal."
Vance said Friday marks a "new phase" for the pro-life movement.
"We will continue the fight to ensure that every young mother has the resources they need to bring new life into the world. We will build an economy where it's possible to sustain and support our children. We will expand adoption and promote pregnancy centers, so that every child has the loving home they deserve."
U.S. Sen. Rob Portman, R-Ohio, whose seat is being sought by Ryan and Vance, said "today's ruling is consistent with my view that policy questions regarding abortion should be decided by the elected representatives of the people, not the Supreme Court. Through its ruling today, the Court made this clear. The states already play a significant role in abortion policy, but have been constrained by various Supreme Court rulings. Now the issue of abortion will be decided by the states and the elected representatives closest to the people.
"While abortion is a very sensitive and emotional issue with strong feelings on both sides, I think most Americans agree that human life is precious and should be protected wherever possible. To that end, we should do more to work together in a bipartisan manner to promote adoption, reduce the number of abortions, and provide support for pregnant women in difficult circumstances."
His democratic counterpart, U.S. Sen. Sherrod Brown, said "For 50 years, women in America had the right to make their own personal health care decisions. Today, five judges handed that right over to politicians. This will be the first generation of women to grow up with fewer rights and freedoms than their mothers and grandmothers, and this burden will be disproportionately carried by low-income women and women of color. This is a radical decision by an increasingly out-of-touch court, and Americans won't stand for it."
U.S. Rep. Bill Johnson, R-Marietta, said "Today marks a landmark and historic decision by the U.S. Supreme Court in favor of life. It's a great day. But now, finally, 2022 is the year that the extraordinarily divisive issue of abortion is removed from the unelected federal judiciary and returned to the citizens of each state to decide for themselves through their state legislatures. And that's as it should be.
STATE POLITICIAL VIEWS
State Rep. Michele Lepore-Hagan, D-Youngstown, said 'this ruling will affect poor women the most. … We have lost our fundamental constitutional right. I am so angry that a far-right minority have pushed their radical agenda at the expense of our daughters' lives. Women will die. The horrible thing about this is that this will not stop abortion, it will only stop safe abortion.
"We must and we can, thanks to the initiative provisions of the Ohio Constitution, restore a woman's right to control her body and her destiny," she said. "Today marks the beginning of a battle we will win. More than 60 percent of Ohioans agree with the Roe v. Wade decision to allow access to abortion."
Ohio Democrats have introduced House Joint Resolution 5, which would create a constitutional amendment ensuring all people can make decisions about their bodies and health care, including the ability to obtain surgical and medical abortion services. Additionally, the amendment would codify the right to access and use of contraceptive devices and medications. HJR 5 still awaits assignment to a House committee and a first hearing.
Robert Hagan, the Democratic candidate for Ohio's 33rd Senate District, decried the Supreme Court's ruling and warned that Republican Sen. Michael Rulli's "trigger bill" will bring the weight of the decision down on Ohio women almost immediately.
The legislation, S.B. 123, and its companion in the House, H.B. 598, criminalizes both medical and surgical abortions, does not include exceptions for rape or incest, and forces doctors to prove in court that they terminated a pregnancy to save the life of or prevent serious risk of substantial and irreversible impairment to the mother, according to Hagan.
"We have now entered an Orwellian era in which Republicans, like Rulli, who constantly curse government intrusion want to impose government-mandated pregnancy on women," Hagan said. "Rulli's bill will make it illegal and impossible for women who have been assaulted by sexual predators to terminate unwanted pregnancies. The mere concept is both unimaginable and disgusting."
If he wins the seat, Hagan said he plans to reintroduce the Reproductive Freedom Act, which enshrines the right to choose and to access safe, affordable contraception in the Ohio Constitution.
Democratic gubernatorial nominee Nan Whaley said "This is no longer a hypothetical. Unfortunately for women in Ohio, the Court's decision to strike down Roe means that Gov. (Mike) DeWine will move to criminalize abortion. That means women in Ohio will have the right to a safe and legal abortion taken away from them, even if their life is at risk or if they've been the victim of rape or incest. It's exactly what Mike DeWine and the extremists in the Ohio Legislature want, and that's unacceptable."
Republican Ohio Lt. Gov. Jon Husted said, "as we transition as a nation from Roe to Dobbs, we all need to do our best to understand and respect the heartfelt, genuine differences of opinions among our families, friends, neighbors and communities. Being an adoptee who started life in a foster home, my own experience helped shape my views on this issue. I'm here today because my birth mother chose life and put me up for adoption, which I know could not have been an easy decision for her. "
"This decision returns abortion policy to the place it has always belonged: To the elected policy branches of government. Roe was poorly reasoned, a doctrine of shifting sands that invited perpetual litigation," Ohio Attorney General Dave Yost, a Republican, said.
Trumbull County Commissioner Niki Frenchko said people seldom agree on controversial issues, and "it's unfortunate the news and politicians use these matters to divide Americans at a time we need unity more than ever.
"Upon reading the decision, to my eyes, returning rights to the states is legally sound," she said. "Now as a state, if Ohio eliminates access to abortion, they need to ensure services are in place to give mothers a greater hand up; access to job training, employment, transportation, child care and prenatal / infant medical services need to be priorities."
Reporters Ed Runyan, Raymond L. Smith and Guy Vogrin contributed to this report.