Philosophy of freedom and how to apply it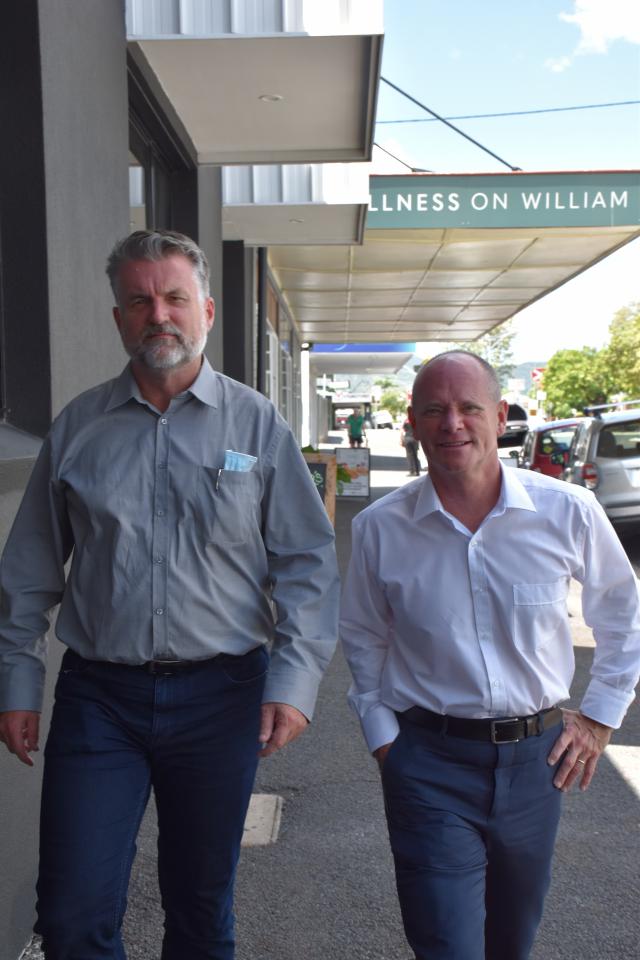 Steve Murphy said he felt compelled to run for the seat of Capricornia after he could no longer be a teacher because he refused to receive a Covid vaccination.
The Yeppoon local has chosen to run for the Liberal Democrats because the party's policies align with his concerns.
The 53-year-old said the party, which also has Campbell Newman running for the Senate, represented his "philosophy of freedom and minimal government interference in people's lives".
Steve said he was not opposed to vaccinations, but believes more research needs to be done around Covid vaccinations.
"I just want people to have the freedom to take risks and responsibility and it will be a richer place," he said.
"Most people do the best they can with the cards they are given.
"All I did was choose not to take the vaccine.
"I'm doing okay, I'm a bit out of pocket."
It's Steve's first foray into politics.
His campaign for the seat of Capricornia has been something of a family affair.
Steve's stepfather acts as his campaign director and Steve and his sister are funding his tilt for the seat.
"As far as my family (are concerned), they are 100 percent behind me now," he said.
Steve was born in Brisbane, but spent much of his childhood on a 160 acre-farm in the Lockyer Valley.
He said his father passed away when he was young, in 1990.
Steve moved to Tasmania in 2007, and after he received a Bachelor of Arts from the University of Tasmania, he stayed two more years after he was employed as a teacher.
The Queenslander then returned to his home state to take up a role as a teacher at Yeppoon State High School. He has been teaching English and Social Science.
But teaching is by no means the only job Steve has held. His resume could be as long as one of the textbooks he uses for his classes.
Steve has worked in a bank and, when he was young, the family newsagency in the Lockyer Valley.
A lover of international travel and culture, some of the jobs he has held while overseas include a grave-filler, working in a chicken house, and a tour guide based in Cairo travelling back and forth between Israel and Egypt.
He said he lived in a Communist kibbutz in Israel for five months, where he did whatever was needed, from gardening to painting.
Nepal, Armenia, Germany, Egypt, India, Japan, England, China and Israel are some of the many stamps he has in his growing collection of passports.
As a teacher, one of his other loves is learning.
While in Armenia he began studying philosophy, and while in Egypt, he began learning hieroglyphics.
Steve said he has travelled to about 70 countries following his first trip to New Zealand at 18 years old.
He even travelled to Germany before the Berlin Wall fell.
However, Steve returned to Australia as COVID was sweeping the world.
One of his other passions are old films from the 1930s and 1940s, starring Humphrey Bogart, James Cagney and Burt Lancaster.
"I watch a film to be entertained," he said.
"That whole 'woke' thing that's overtaken society, I don't want to hear it."
A movie does not have to have a victorious ending to entertain Steve.
So, when asked if this election will have a victorious ending for him, he said he will give it his best shot.
"I think I've got as good a chance as One Nation," Steve said.
"I know we're certainly not the favourites, the Liberals are the favourites.
"It's a challenge, but not insurmountable I would say."