Laurel College of Technology cuts ribbon for Morgantown campus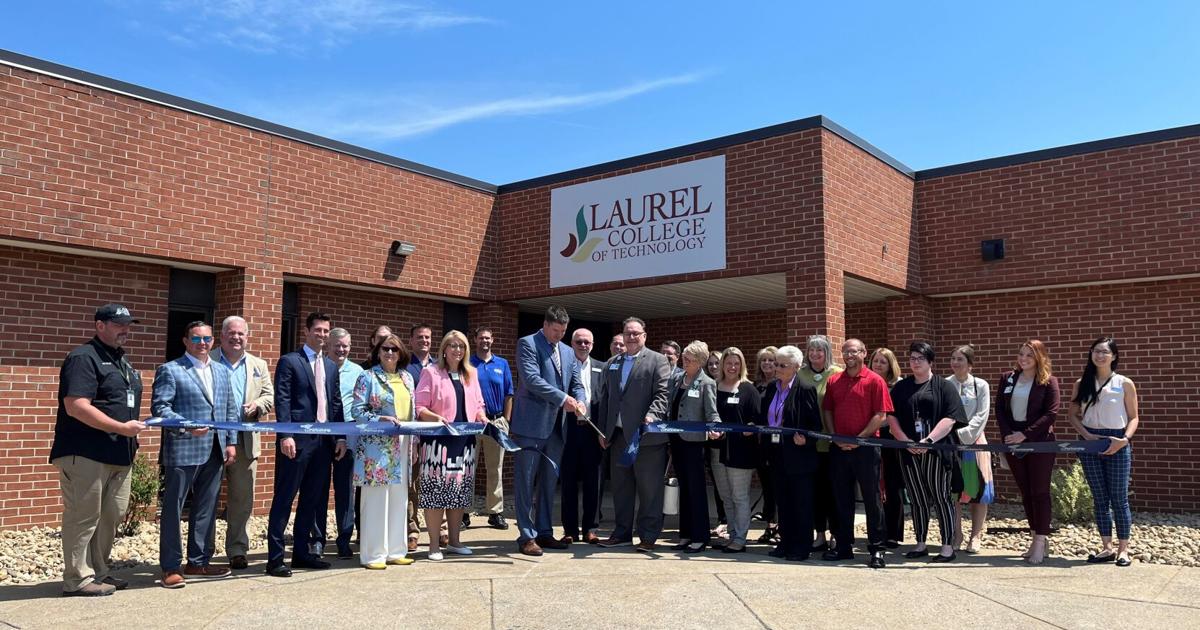 MORGANTOWN, W.Va. (WV News) — Laurel College of Technology's new campus held a ribbon cutting ceremony Wednesday to unveil their newly renovated facility located at 200 Wedgewood Drive in Morgantown and announce programs coming to the school for the fall semester.
Laurel College of Technology, formerly Laurel Business Institute, is now housed in the old Mon Health Wedgewood Primary Care facility. The school was officially relocated in February 2021.
The new location, which underwent significant renovations, gives students and instructors additional space and updated facilities. It allows for growth and program expansion to help Laurel offer the new and exciting programs to the area.
"Laurel is excited to be partnering with Mon Health to furnish students with financial and educational resources," said Douglas Decker, PhD, executive vice president of Laurel Institutes. "We have a common goal to promote and strengthen employer and educator relationships to enhance the workforce of our local community."
When searching for a new location, LCOT needed to find enough space and flexibility to accommodate the wide range of programs — which include offerings as diverse as electrical, cosmetology, massage therapy, health care and IT — and the Mon Health building on Wedgewood Drive did exactly that.
The move to this new facility also continues the vision of Chris Decker, who founded Laurel Business Institute, the main campus of the Laurel network, in Uniontown, Pennsylvania, in 1985. He sought to support the local and regional economy with schools like LBI, LTI and now LCOT to find innovative uses for older buildings in downtown areas.
"Students will not only obtain a degree in the growing healthcare fields but will also have access to hands-on and in-depth clinicals and learning experiences throughout their education," said David Goldberg, president and CEO of Mon Health System. "Mon Health System will benefit from this program by developing a pipeline of local students who are trained in a relevant degree program."
Laurel College of Technology also recently announced its new 16-month Associates Degree of Cardiovascular Technology program. LCOT has designed the courses to provide students with an awareness of the value and dignity of people — helping shape them into integrated, unique individuals ready to take on career opportunities in this growing field.