Jacob Rees-Mogg denies that cutting 90,000 civil service jobs is a return to austerity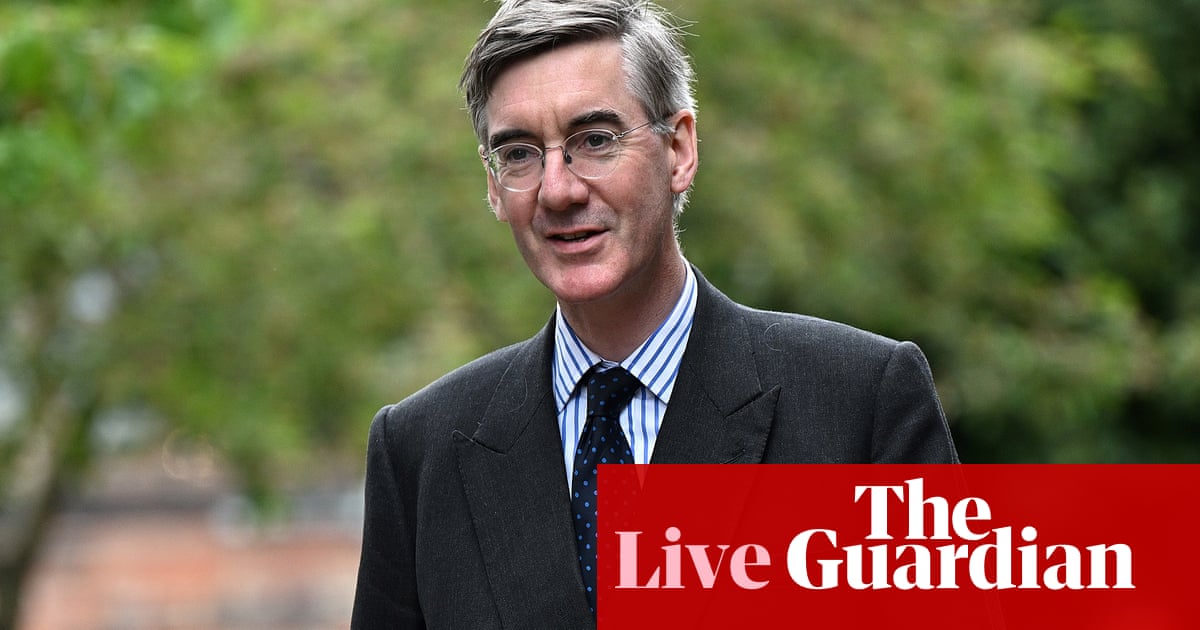 There's more from this morning's broadcast rounds on PA.

Brexit opportunities minister Jacob Rees-Mogg argued the Metropolitan Police issuing more than 100 fines over the partygate scandal is a "non-story".
It was announced on Thursday that the force had made around 50 further fixed penalty notice referrals.
Rees-Mogg played down the importance of the development on Friday, questioning whether "the rules were right in the first place".
Speaking to BBC Breakfast, he said:
I'm afraid I think this is a non-story. I mean, the BBC has absolutely loved it but what is important is that we get on with the business of government."
Pressed on whether he had seen that people including bereaved families were "devastated" they had observed the Government's rules while those in power were breaking them, he said:
I think people were upset.

"I think this was an important story in February when it first became known and that there was great concern, and there was a feeling of people who were bereaved, particularly, about it."

"We need to look at whether these rules were right in the first place in case we have a pandemic again because I think they were too restrictive."
Sinn Féin has accused the DUP of "holding the public to ransom for their Brexit mess" after DUP leader Jeffrey Donaldson confirmed his party would not nominate a speaker or ministers as part of its opposition to the Northern Ireland protocol.
Without a speaker, the assembly will be prevented from carrying out business.
Sinn Féin vice president Michelle O'Neill tweeted:
Sorcha Eastwood of the Alliance party said the DUP are "punishing us all".
SDLP Leader Colum Eastwood said it is "disgraceful".
He added:
The DUP have no mandate for this as they told everyone during the election debates that the Assembly would continue."
Ireland's taoiseach Micheal Martin has said that it is "unsatisfactory" and disappointing that the DUP will block the election of an assembly speaker.
The people elected an assembly, the assembly should meet, and then the assembly should form an executive."

"Yes there are issues that unionism has raised with us in respect of the protocol, but those issues should not prevent the establishment and convening of the assembly and the formation of the executive."
Downing Street hasn't ruled out compulsory redundancies under Boris Johnson's plans to slash tens of thousands of jobs from the civil service.
A No 10 spokesperson said he was not aware of any talks being planned with civil service union FDA.
He said:
It's always important for the civil service to make sure we're as efficient as possible and there's no duplication in our work."

"We're obviously living in a period where we see regular technological and innovative change that allow us to work differently and adapt to new methods.

"We'll want to look closely at where we can incorporate new technology into how the civil service works and make sure we're as efficient as possible for the future."
Pressed if the prime minister does not think there will be a strike, the spokesman said: "I'm not going to get into hypotheticals."
Downing Street did not rule out compulsory redundancies under Boris Johnson's plans to slash tens of thousands of jobs from the Civil Service.
A No 10 spokesman said: "I'm not going to pre-empt specific measures."
He said a lot of the cuts are hoped to be done through "natural wastage".
Asked about the meeting with Nazanin Zaghari-Ratcliffe, the spokesperson for the prime minister said:
We've said previously that the prime minister was open to meeting both Nazanin as well as Mr (Anoosheh) Ashoori.

"It is something we have been trying to arrange. I've set out that he is going to welcome her to Downing Street to discuss her ordeal in Iran."
The official said the meeting was "something we've worked together on to make happen".
Asked whether Johnson would be apologising to Zaghari-Ratcliffe, the spokesperson replied:
I think it is important to remember that it was the Iranian government who were responsible for her unfair detention, and the decision to release her was always in their gift.

However, I would point back to the prime minister's words, his answers to questions on this before and he has previously apologised for his comments in 2017.
The Northern Ireland assembly is now sitting for the first time since the 5 May election, which saw Sinn Féin become the largest party in the Northern Ireland Assembly for the first time.
The leader of DUP, Jeffrey Donaldson, has said his party will not support the election of a new speaker, which will prevent the proper functioning of the devolved government in Northern Ireland.
More to follow.
The Guardian's political correspondent Peter Walker has tweeted that Boris Johnson is meeting with Nazanin Zaghari-Ratcliffe, who was held hostage in Iran for six years, and her family at No 10 later today.
Zaghari-Ratcliffe was only released after a fraught six-year long campaign by her husband to persuade the UK to pay a £393.8m debt owed to Iran.