International Space Station captured travelling in front of sun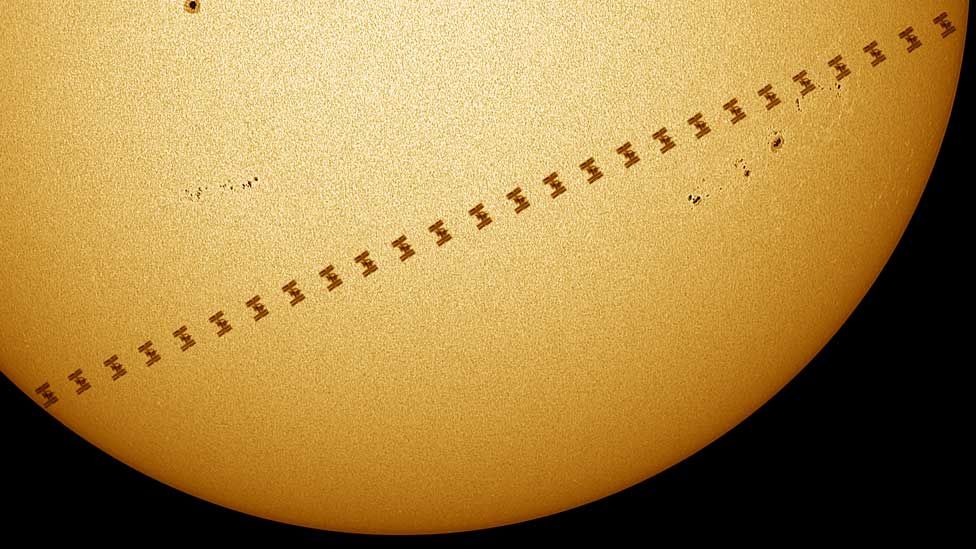 Jamie Cooper, 52, realised it was expected to be visible above his home in Whilton, near Daventry, Northamptonshire, on 17 June.
He shot its "entire transit" across the sun at 10:22 BST, an event which lasted less than a second, using a telescope and a high speed video camera.
"This was an opportunity not to be missed," he said.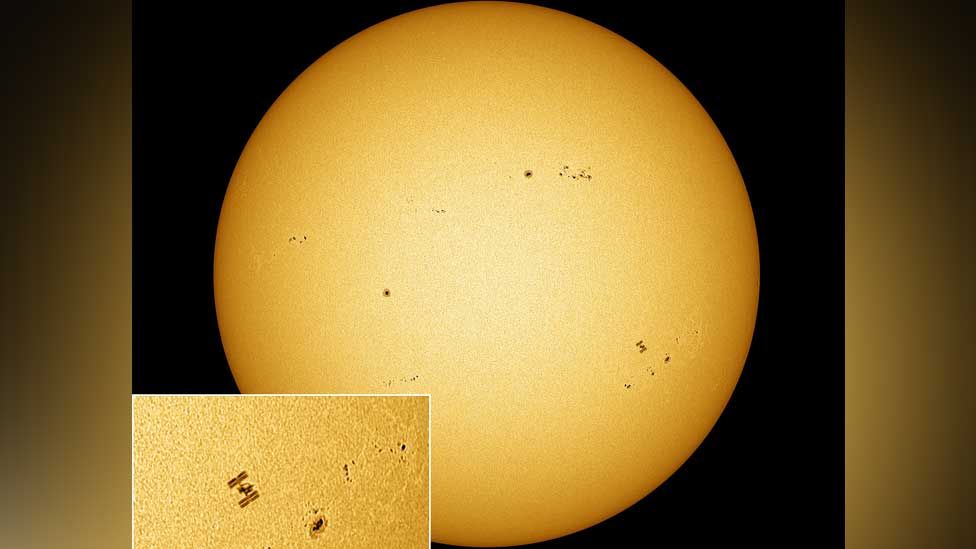 Mr Cooper, a professional photographer and keen amateur astronomer, said he was in the right place at the right time.
"There's a very narrow band where you, the space station and sun are all in a straight line and it's about three miles wide," he said.
"I'd checked the data three days before and it was going to miss my house, I checked the day before and it was going to be over my house, so I was lucky."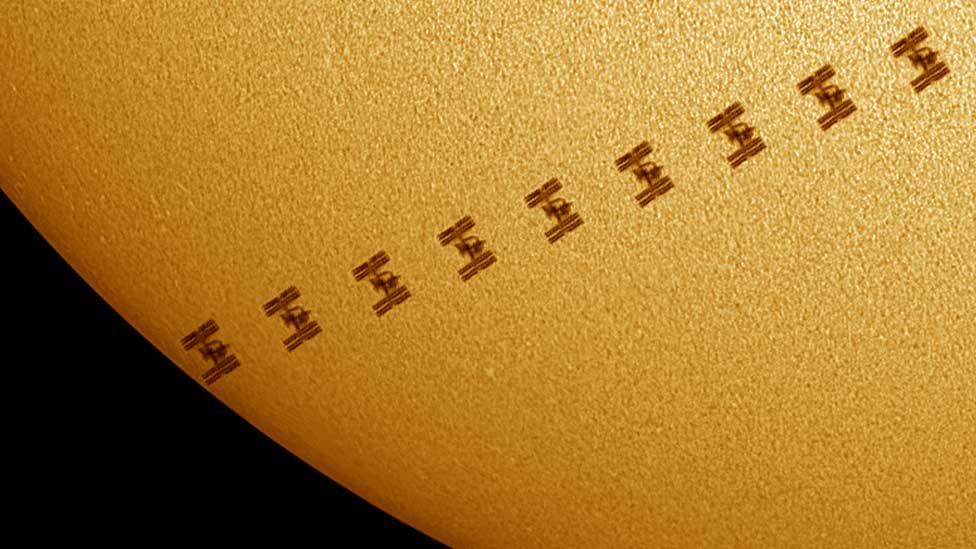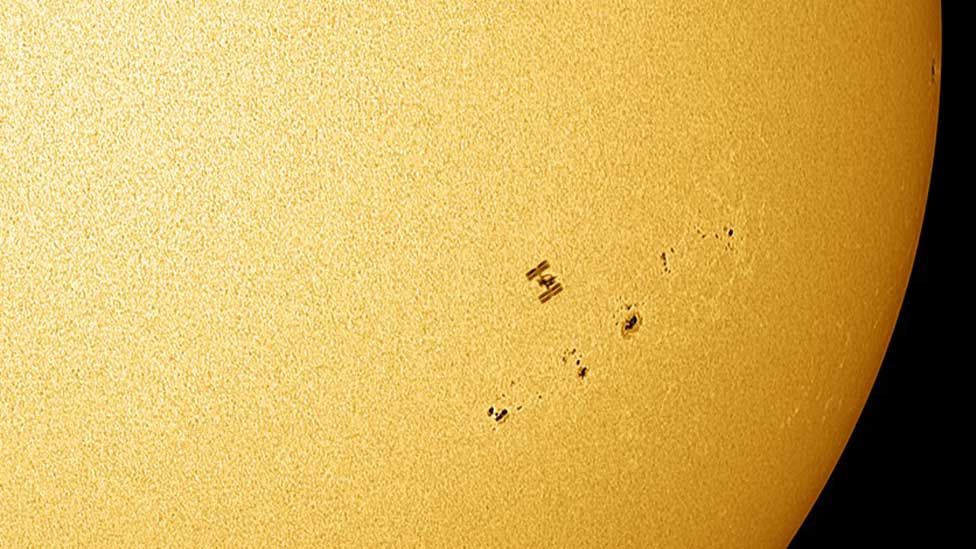 The space station was about 250 miles (400km) away when above his house and travelling at about 17,000 mph (27,300km).
Mr Cooper said his very high speed video camera was shooting at 80 frames a second, compared to a normal camera speed of 25 frames.
He added: "It's important to say I use a specialist telescope with a filter because you should never look at the sun without a filter – it can lead to permanent blindness."


Related Internet Links
The BBC is not responsible for the content of external sites.