Greens celebrate 'shifting tectonic plates' in Queensland politics as losing rival candidates go to ground
Queensland's losing LNP and Labor candidates in three inner-city Brisbane seats have gone to ground, following a historic swing towards the Greens in the federal election.
Key points:
A Greens candidate says Brisbane has always been a "microcosm of progressivism", after a historic swing to the party
Labor MP Murray Watt says the Greens capitalised on a demographic change in Brisbane that has seen an influx of environmentally-conscious young people
The LNP's Karen Andrews says "it's time for reflection by the Coalition"
The Greens have won the traditionally blue-ribbon Liberal seat of Ryan, and Griffith, the seat of former Labor prime minister Kevin Rudd, which has been won by Max Chandler-Mathers.
They are also in a strong position in the seat of Brisbane, where Stephen Bates is in a neck-and-neck race with Labor's Madonna Jarret.
A spokesperson for LNP's Trevor Evans, who is coming to terms with an 11 per cent swing against him, said today was "not the right time to speak out".
Defeated member Julian Simmonds has also declined media requests after losing his seat of Ryan, which has been held by the LNP for the most part of 70 years.
Labor's former member for Griffith, Terri Butler, has also refused requests to speak to media after conceding defeat online.
"I wish the new member well in delivering on all of the promises he has made," she said in a social media post.
A Queensland 'greenslide'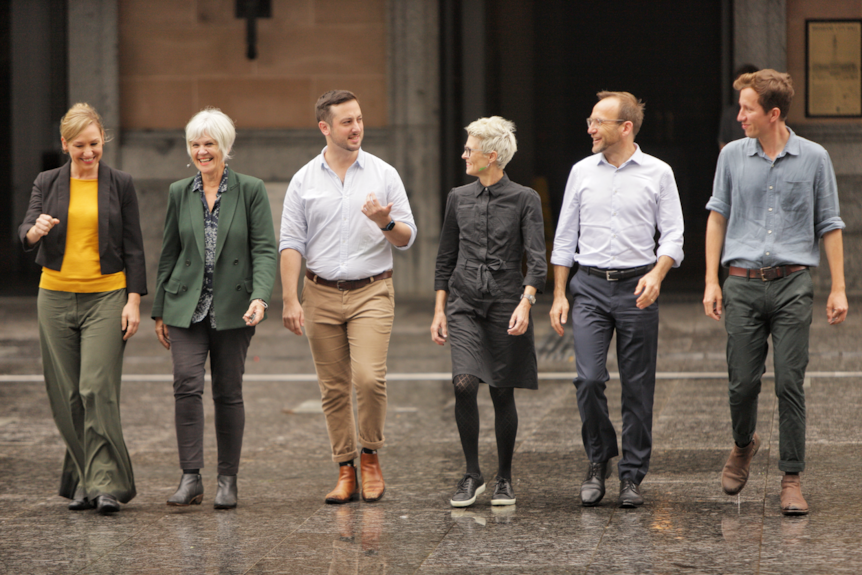 Speaking in Queensland on Sunday afternoon, Greens leader Adam Bandt thanked the Queenslanders who were first-time Greens voters.
"A record number of people voted Greens for the first time in this election. I want to say thank you to everyone who voted for the Greens for the first time, especially here in Queensland," he said.
Likely to win a seat in the Senate, Greens' Queensland candidate Penny Allman-Payne said while she was "incredibly proud and excited" by the result, she was not surprised.
"I am so excited that Queenslanders have chosen to send a regional teacher from Gladstone to the Senate," she said.
"We've been campaigning for over 12 months right around the state and everywhere we've gone people have told us they can't find a house to rent… they can't get the dental treatment that they need.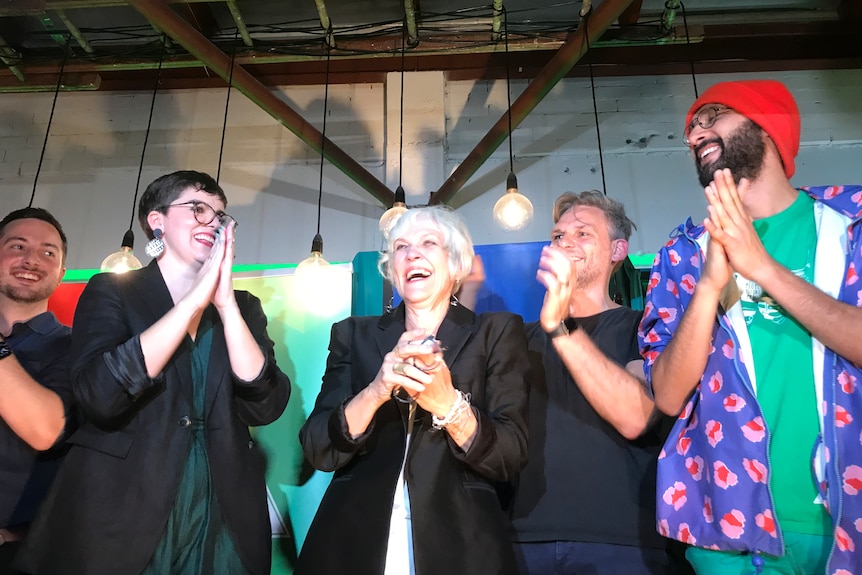 "It doesn't matter where they live. People are experiencing the same thing.
"I live in a coal and gas community. People in central Queensland want a just transition to a renewable energy economy and we are the only party with a plan to do that."
Brisbane a 'microcosm of progressivism'
Greens candidate Elizabeth Watson-Brown, who has gained the seat of Ryan, said it was the beginning of "real change in Australia".
"Many people came up to me at pre-poll and said to me, 'Elizabeth, I am going to vote for you this time. I had been a long-term Liberal voter and I feel completely abandoned'."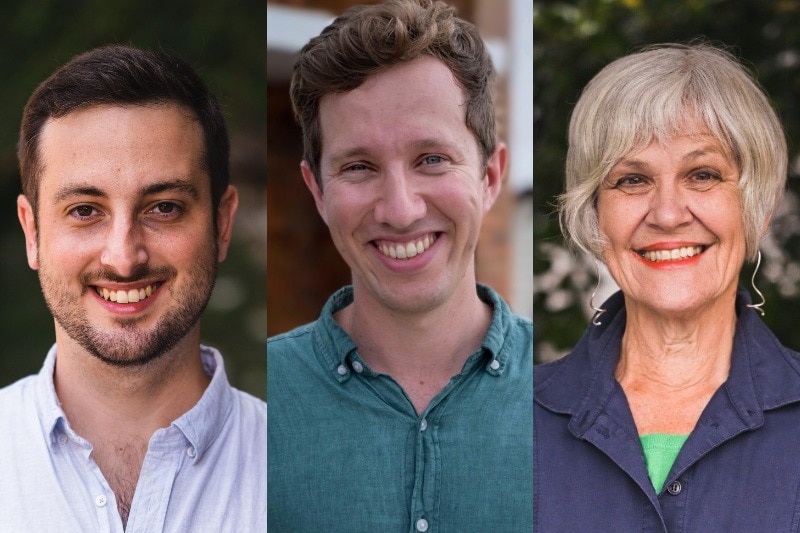 Candidate for Brisbane, Stephen Bates, said he was "cautiously optimistic" he will win the seat, describing the city as always being a "microcosm of progressivism".
Re-elected Queensland Labor senator Murray Watt said the party's state election results were a "mixed bag".
Mr Watt said while there were some "bright spots" in Labor's electoral results in Queensland, "we would probably have liked to have done better".
He said Labor still has a "real chance" of claiming the seat of Brisbane, with the Greens ahead by just over 300 votes and counting.
"Across inner-city Brisbane, there has been a lot of demographic change in recent years with lots more young people moving in, and very strong environmental consciousness in those sorts of seats as well, that the Greens have been able to capitalise on," he said.
Mr Watt said a federal Labor government will be able to deliver on climate action, an integrity commission and better treatment for women.
"We would certainly be hopeful of pulling back some of those votes in the future, once we've had the opportunity to do some of the things people want to see."
He said he believed Anthony Albanese will be able to bridge the political divide and unite all Australians.
"He's got a track record as a minister of bringing different groups together to reach consensus and to reach common goals," he said.
"It's not just something that he says, he's actually done this before, and I think he'll continue to do that now as Prime Minister."
LNP to reflect on Australians' needs
LNP candidate Karen Andrews, who retained her seat in the Gold Coast seat of McPherson, said it was time to "go back to the values of the Liberal Party and also of the National Party".
"The election results, whilst very disappointing for us as a party, is an opportunity for us to look at the needs of Australians, to look at what their expectations are from politicians and broaden their expectations of the Coalition government," she said.
"We need to go back, we need to look at our values and we need to make sure that we are properly representing the Australian people.
When asked if the LNP should have focused more on female representation, she said she was the "only female candidate" running for the seat of McPherson "and was re-elected".
Loading form…
Posted , updated