Governor candidates stump statewide as early voting begins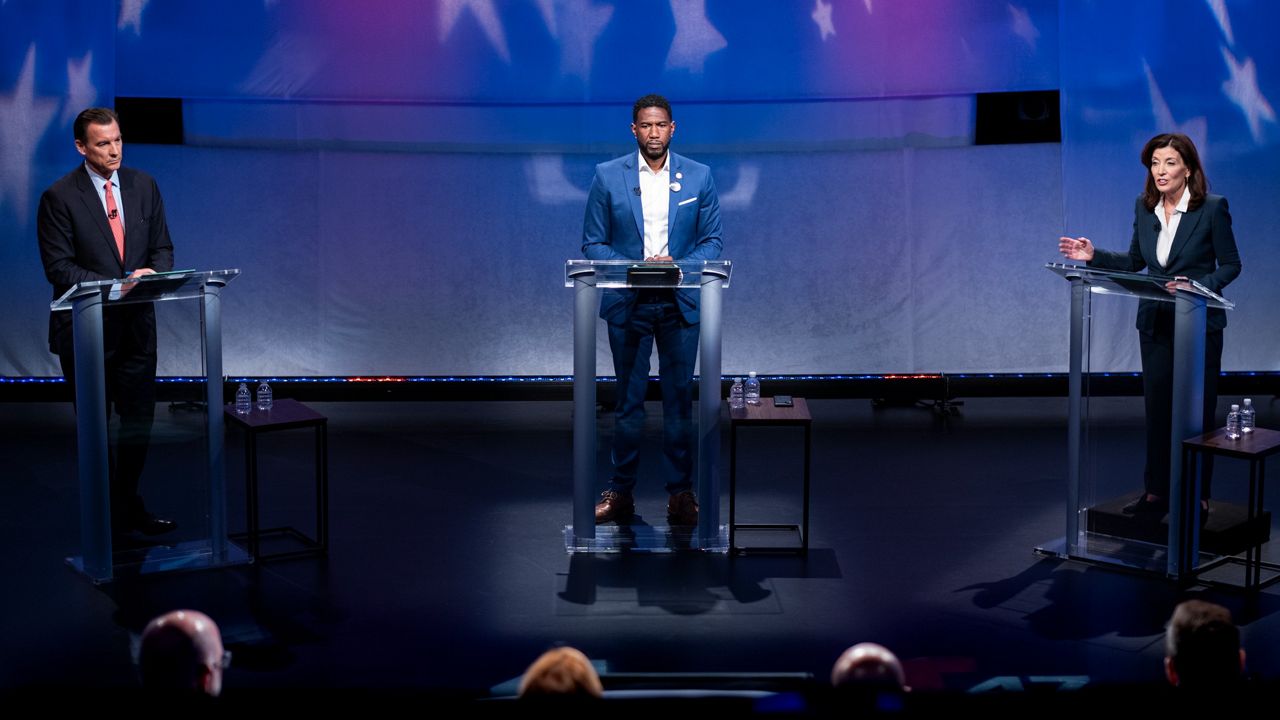 Early voting has begun across New York State ahead of the June 28 primaries for governor, lieutenant governor, state Assembly, judicial offices and more.
On Saturday, candidates for statewide office fanned out across New York to pitch themselves as voters began heading to the polls.
In Buffalo, Gov. Hochul cast her ballot on the first day of early voting and the final stretch of a primary where she has distinct fundraising and polling advantages.
The Democratic challengers hoping to keep her from a full term both planned to vote on Primary Day.
Public Advocate Jumaane Williams was also in Buffalo, marching in a Juneteenth parade with his running mate, Ana María Archila.
"Listen, you gotta come out," he urged in a video posted to Twitter. "We've got early voting in the state. We're excited about it."
Congressional representative Tom Suozzi was downstate, first in Harlem at the National Action Network headquarters, then rallying with his running mate, Diana Reyna, in Flushing, Queens, where he insisted to NY1 that he was viable against Hochul.
"These are the people," he said, gesturing to the supportive crowd. "And if I can get the people to actually show up and vote, I will win this election."
Meanwhile, Republican candidates for governor Lee Zeldin and Andrew Giuliani — like Hochul and Williams — were upstate spending the first day of early voting in or near Buffalo.
Giuliani said at his rally, "And I will fight for all of our individual health choices, ladies and gentlemen."
The early voting period lasts until June 26.
Primary Day is June 28th.