Club news for May 28, 2022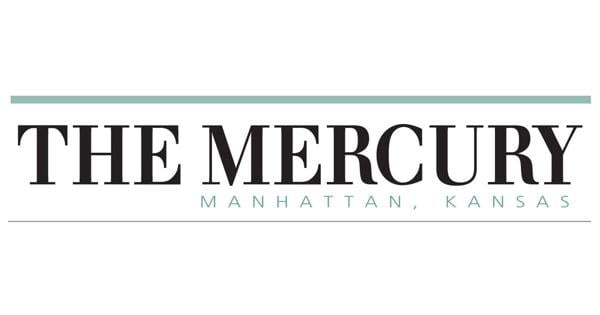 American Legion Auxiliary
The Pearce Keller Unit 17 Auxiliary meeting of May 2 began with President Dana Pierce calling order at 6 p.m. First, the group presented a check to Sherry Fleming of the Johnson Cancer Research Center at KSU. Then Nora Chase, 2022 Poppy Princess, gave a history of the meaning of Poppy Day and collected donations while giving out poppies. Chaplain Doreen Burnett gave the opening prayer followed by the Pledge of Allegiance.
Secretary Charlene Redman took roll call with 20 members present, of which 11 were on the executive board or officers. Charlene Read the minutes of the April meeting. There were no corrections.
Sharon Pollman gave the treasurer's report for April, which was approved as read and will be filed for audit.
Membership chair Claudia Maples reported 180 members with the addition of a new junior member.
Lorene Oppy reported 263 letters went out to students asking for participants at Girls State. Five have enrolled so far.
The Alice Kastner Memorial Scholarship committee of Susan Bergsten and Lorene announced John David Munoz III as the $500 winner and Jase Phillips and Laney Marple as the two $250 winners.
Eight showed up for the KSU tasting, earning the group $160.
The Legion's Leadership College will be June 10-12 in Concordia. Joyce Todd, Claudia, Floyd VanDruff and Angela Coleman expressed interest. Dianna Horner made a motion and Lorene seconded for the auxiliary to pay the $50 per person. The motion carried.
The nominating committee announced the new slate of officers: Dana Pierce, president; Angela Coleman, first vice president; Floyd VanDruff, second vice president; Charlene Redman, secretary; Sharon Pollman, treasurer; Claudia Maples, historian; Doreen Burnett, chaplain; Tanya Bachamp, sergeant at arms; Lorene Oppy, bingo chair; Susan Bergsten, Dianna Horner and Tammy Meyer, executive board.
There were no nominations from the floor so Dianna made a motion and Amanda Blessing seconded to accept the committee's slate. The motion carried. Lorene and Tanya conducted the ceremony to swear in the new officers.
The next regular meeting will be at 6 p.m. June 6. Doreen gave the closing prayer and Dana adjourned the meeting.
The monthly meeting of the Bonfire 4-H Club was called to order by president Avery Inman at 7 p.m. May 9 at the Green Valley Community Center. For roll call, the question "Are you ready for school to be out?" was answered by 28 members, who all answered with a "Yes!" The minutes, written by the junior secretary, were approved as read. The junior reporter submitted and published an article, and the parliamentarian gave a presentation with questions for the club. The club broke out into many committee meetings to discuss banner and window displays for the County Fair. During new business, the club voted on the banner design, which started a lot of discussion and turned out to be a learning experience for the club in Parliamentary Procedure. For the program, Samuel Preylo gave a project talk about cows. Norah Preylo told the club about rocks and minerals, and she showed three different tests to find out what kind of rocks she had. Amaree Wiebers gave a demonstration titled "Marvelous Mini Muffins." The whole display and tablecloth was colored in pink, and she also shared her finished product with the club. Marek Wiebers gave a project talk called "Listen to This." He taught the club tips and tricks on how to give a good presentation. Finally Kieryn Copp taught the club "Crochet For Beginners," and demonstrated many of the different stitches and basics. To end the program, the Cloverbuds shared what they had learned in their meeting. Soon after, the meeting was adjourned. The club will meet again at 7 p.m. on June 13 at the Green Valley Community Center.
Manhattan Area Retired Educators Association
President Carol Adams welcomed members and guests and called the meeting to order, asking Brenda Mann to lead the flag salute.
Sheryl Fjell introduced the five scholarship recipients and their parents. Recipients were Eden Westfahl, Manhattan High School; Monroe Say, MHS; Brooks Redden, Riley County High School; Delaney Lunsway, MHS; and Breigh Brockman Blue Valley High School.
The speakers, Lisa and Michael Irvin of Flint Hills Foster Teen Camp, were introduced. In the 13 years Lisa and Michael have been in charge of the camp on the east side of Tuttle Creek Lake, it has served more than 600 teens.
The motto of the camp is "Providing hope to those without." There are three different camps at the facility: the Great Adventure Camp, designed for those between 12 and 20 years old; Crossroads Camp, a co-educational camp for six or seven female campers and six or seven male campers; and Homes of Hope, which teaches life skills like cooking, finances, grocery shopping, budgeting and writing resumes. It also features a challenger course with a 12-foot climbing wall.
Joyce Leach moved and Linda Uthoff seconded that the minutes be approved. The motion passed.
Linda Klabunde presented the treasurer's report. She said the dues of $10 plus $25 to KARSP are due.
Judi Boley and Joyce Leach thanked the group for its contributions to the Manhattan Emergency Shelter.
Liz Beiman asked for ideas for programs and tours for next year.
Carol thanked Brenda Mann for the cookies she provided as hospitality chair.
Reporting for the legislative committee, Linda Uthoff read a note from Tom Hawk.
Joyce Leach read tributes to John Reese and Carol Oukrop.
The KARSP convention will be June 15-17 in Junction City.
Carol Bunning, District 2 director, installed the new officers: Nancy Sebelius, secretary; Linda Klabunde, treasurer; and Brenda Mann, president. Greg Mann will be installed as vice president at the next meeting.
Mann thanked Adams for serving three years as president and presented her with a bouquet of flowers.
Marilyn and Bill Cullers won the door prize as the longest-serving name tag caretakers.
Marylee Arnold and Carol Reinch won the weekly Manhattan Duplicate Bridge game May 23. Dianne Childs and Judy Hildreth were second, Nancy Ryan and Lynn Patterson were third, and Linda Schottler and Elizabeth Jankord were fourth. The club meets at 1 p.m. at the Seniors' Center on Mondays and encourages all bridge players to come and try duplicate bridge. For partnerships, call Pam at 785-456-3117.
President Robbin Cole opened the May 19 meeting by welcoming guest Kara Titus with Kansas Gas. Since it was Elected Officials Day, Robbin recognized members of the club who were currently serving or who had served as elected officials. Brad Roberts updated members on the annual Rotary Golf Tournament scheduled for June 20 at the Manhattan Country Club. From the entry fees, $50 of the $125 is designated for the Rotary Foundation. Rotary on Tap follows the tournament at 5:30 p.m.
Rotarian Rebecca Gould introduced Deb Kluttz, executive director of Homestead Ministries and assistant pastor at Westview Community Church. She began her presentation with the poem, "Lost Souls of the Night," then went on to define human sex trafficking. In Kansas, 2,300 children become part of the sex trade each year. Homestead Ministries has a four-pronged approach — prevention/awareness; rescue; restoration and stabilization; and reintegration. About 300 applicants each year apply for a spot in Manhattan or Salina.The partners who support homesteaders can include mental health providers, gynecology and medical care, and internships for jobs. Homesteaders have come from 23 different states. Seventy-five Homesteaders have participated in the program over the last ten years.
In honor of Kluttz's presentation, "Nina: A Story of Nina Simone," was donated to Bluemont Elementary. Meetings are at noon on Thursdays at the Manhattan Country Club.
Men's Garden Club May meeting was the annual cookout at Collins Lane hosted by Al Schmaderer, David Meierer and Pat Butler. Eleven members were in attendance along with guests Chuck Marr and Dallas Peterson. Chuck Marr was also our program speaker.
Chuck's remarks focused on how the unusual spring weather conditions impacted gardening activities this year. Exceptionally dry conditions coupled with extended cool to cold conditions delayed early plant development. Occasional periods of heat followed by welcome showers led to premature plant development. The recent heavy rainfall has restarted the growing season and plants are now doing better. Chuck also updated the group on the new trending "red" tomatoes. Hybrid semi-determinate varieties such as Scarlet Red, Red Deuce, Mountain Red, and Red Defender are recent tomato varieties with enhanced lycopene giving these new varieties a vibrant red color. The new varieties are also bred to be disease resistant and high producers. The only deficiency noted in these hybrids is less foliage allowing these plants to be stressed in high temperature conditions.
President John Drach presided over the business meeting. Old business focused on reports regarding the Senior Center flower bed workday and the status of the Irish potato plot. The Senior Center workday went well and the food bank's potato plot was hilled and weeded. New business centered on preparing for the food bank's sweet potato plot. The club planned to purchase 100 slips and plant on May 25. The last business item was to establish 6 p.m. June 19 for the next meeting. The meeting will be at the Keats Park Pavilion. This is the annual picnic and is a ladies night event.
The Manhattan Solar Kiwanis Club met at noon on May 24 at the Blue Hills Room. Twelve members joined the meeting. President-elect Chad Tepe led the meeting. Warren Prawl led in song, Jeff Morris led the pledge, and Ron Williams gave the invocation.
Tepe said two members had a birthday before the next meeting: John Fajen (May 28) and Gaylon Kintner (May 28). We have no members with a wedding anniversary before our next meeting.
The club is once again sponsoring a girls' 5th and 6th grade summer city league softball team. Softball Coordinator Ackley said he should have the roster and schedule later this week. Solarian Tim Lindemuth has once again invited club members and guests to a salad and sweets potluck picnic on his lawn at 5:30 p.m. June 16. Members are to bring lawn chairs and table settings. There will be a bocce ball game also. The Greater Manhattan Community Foundation endowment account received $3,359.97 in donations during the annual Grow Green Day campaign. A benefactor matched that 50%, which was $1679.98. The annual July 4 pancake feed is approaching and all Solarians are asked to help. There will be a signup soon.
Solarian Sargent said he and his wife and Solarian Jeff Morris volunteered at the Bill Snyder Half Marathon Road Race.
The program was introduced by Solarian Ron Williams and was Ashi Wickramasundar, who is a senior at Manhattan High School. Ashi is going to attend Rutgers University in the fall and study psychology and behavioral neuroscience. She was a member of the Manhattan High School Key Club for all four years of high school and was club president her last two years. She said Rutgers does not have a Kiwanis Circle K program, but she will look into what it would take to start one when she gets there.
Solar Kiwanis meets at noon on Tuesdays at the Blue Hills Room. The next meeting will be on May 31. The program will be introduced by Solarian Chad Tepe and will be the members of the Manhattan High School Key Club, including one of his daughters. Guests and potential new members should contact Secretary Doug Ackley (rda@ksu.edu or 785-539-4945) with questions. Kiwanis is a global organization of volunteers dedicated to improving the world one child and one community at a time.
The Welcome Club of Manhattan met May 19 at the Blue Hills Room for the monthly meeting and luncheon with President Carolee Fairbanks presiding.
Past president Jan Byars conducted the installation of officers with the traditional candle lighting service. Officers for the club year that begins in June are president, Carolee Fairbanks; first vice president, Sharon Stemple; second vice presidents, Diana Havenstein and Judy Anderson; secretary, Ronnie Drees; treasurer, Bobbi Schesser; assistant treasurer, Linda Ford.
Treasurer Connie Schmidt gave the financial report. Anna Gates won the free lunch ticket. President Carolee presented a long-stemmed rose to the birthday celebrant, Linda Ford.
June activities include First Tuesday Bunko June 7; Third Monday Bunko June 20; Hand and Foot cards June 9 and 23; Coffee Tyme June 24; Fourth Friday Bridge June 24. The June luncheon will be at the Blue Hills Room on June 16.
The Welcome Club is open to all new and current members of the Manhattan community. For more information, call Sharon Zierlein, membership chair, 785-282-0594, or Carolee Fairbanks, president, 785-410-3502, for club activities or reservations.