Club news for May 21, 2022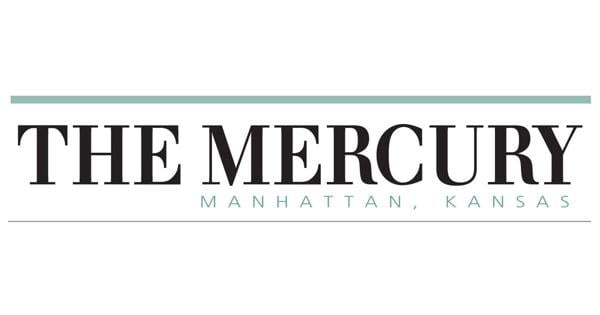 The Gamma Omicron chapter of Epsilon Sigma Alpha sold baked goods for a free will donation at a garage sale at DeAdre Strouts' home on May 6-7 in Manhattan. The proceeds of almost $400.00 will go to the St. Jude Hospital in Memphis.
The Founders Day dinner was held May 11 at JP's Restaurant in Manhattan, where the celebrated the end of 2021-2022 year of "ESA: A Sister Act." Following dinner members received awards. Judy Ahrens and Sherry Brown were instrumental in the Awards process. Sherry Brown performed the installation of new officers. The new officers are DeAdre Strouts, president; Debbie Smith, vice president; Debbie Hodges, secretary; Caroline Myers, treasurer; Brenda Schaffer, education coordinator. Virginia Bigbee, Mother of Judy Ahrens, president, lowered her gavel guard pin. Then Maureen Wells raised the gavel pin on DeAdre Strouts, new president. Judy shared her closing remarks, and DeAdre Strouts shared her opening remarks. The evening ended with members exchanging "secret sister" gifts. Caroline Myers received her fourth Pallas Athene Award for having earned at least 10,000 cumulative lifetime service points. The chapter received multiple awards at the state level, among which the most noteworthy was the Most Outstanding Chapter in Kansas. Debbie Hodges won the Distinguished Athenian Award for her Educational Notebook which received first place. Judy Ahrens won the essay contest on the topic "What ESA means to me." Donna Dawson and Kathy Crowl received their years of service award of 55 years. Claire Beck and DeAdre Strouts received their years of service award of 10 years. The new theme for 2022-2023 will be "ESA: Better Together."
Members continue to donate food and time monthly to Second Helping, which helps to feed the food insecure of Manhattan. Additionally, members continue to donate items to the Emergency Shelter and the Crisis Center of Manhattan.
At the next meeting May 25, we will meet at Caroline Myers' home to plan for the next year's meetings, socials and events. The 2021-2022 officers will share their final report for the year at this time. During the summer there will be an IC convention July 27-31 in Indianapolis, Indiana.
Those interested in learning more about Gamma Omicron and Epsilon Sigma Alpha can contact DeAdre Strouts at strouts@cox.net 785-477-0134 or Debbie Smith at debra0188@gmail.com or 785-776-5464.
Linda Schottler and Judy Hildreth won the Manhattan Duplicate Bridge Club game May 16. Sharon Kriss and Debbie Fair were second. Tom Shields and Robin Spencer tied for third in flight A and first in flight B with Nancy Gugler and Georgia Reynolds. Kathleen Oldfather and Katie Philp were fifth in A and third in B. The club meets each Monday at 1 p.m. at the Seniors' Center and invites all bridge players. For more information or partnerships, call Pam at 785-456-3117.
President Robbin Cole opened the May 12 meeting by welcoming Rotarian Rich Sell, president of the Konza Rotary Club. Volunteer opportunities abound for the Bill Snyder Half Marathon and 5K and the Juneteenth ice cream giveaway and 5K Run. The annual golf tournament is June 20. Duane Dunn has agreed to serve as program committee chair. Bill Richter spoke on the Early Learning Partnership grant supporting the Imagination Library with Konza United Way; libraries with early learning programs; and the distribution of gift certificates to Dusty Bookshelf. For the latter, there are seven partners. Two of the seven received certificates at the meeting including Andy Hutchinson, assistant director of early learning for USD 383, and Rich Sell, for the Satellite Club. Four high school students have been selected to attend the Rotary Youth Leadership Academy (RYLA) in June. Club members were asked to shower next week's speaker from the listing on the website.
Steven Graham, president-elect, introduced Andy Hutchinson, chair for Water Matters Day, the signature event for the Konza Rotary Club. The first Water Matters Day was held in 2011. Goals of the event are to raise awareness among the public, youth, and children about the importance of water and to raise funds for water-related projects. Since that time, more than $100,000 has been contributed to international water projects in eight countries, six regional water projects, and six local water projects. Local water projects included water filling stations at Sunset Zoo and funding for swimming lessons. Aug. 6 is the date for Water Matters 2022. Andy asked members to consider sponsorships and/or volunteering, along with attending the event.
In honor of Andy's presentation, "The Great Stink" was donated to Amanda Arnold. Meetings are at noon on Thursdays at the Manhattan Country Club.
Preceptor Beta Zeta chapter of Beta Sigma Phi members met May 10 at Panera Bread with hostess Betty Frank treating the ladies to coffee and a pastry of their choice.
Following refreshments, President Mary Lou Glende called the meeting to order with the opening ritual.
During roll call, six members answered roll call: "With the sun shining above the clouds, tell about one of your flights." Minutes were approved as emailed.
Service chair Mary Sue Moore reported she delivered the money donations for children aging out of St. Francis Foster Care to St. Thomas More Church. Betty Frank posted pictures of the service project on the Beta Sigma Phi Facebook page.
Lela Gillispie read from Beta Bits about Beta Sigma Phi contests which are open to all Beta Sigma Phis in good standing. These include the photo contest, poetry contest, valentine contest and yearbook contest.
Corresponding secretary Betty Frank brought a "Thinking of You" card for members to sign to be sent to Betty Holder.
The funeral for Beta Sigma Phi sister, Jan Freeby was May 14.
The meeting was closed with the closing ritual and Mizpah.
Betty Frank gave a presentation on the history of the Pledge of Allegiance and members took a Pledge of Allegiance quiz to test their knowledge. She shared an article that was published in the Ellis County News Republican on May 21, 1892, that recounted a "flag raising" complete with the words the students repeated while holding their hand at arm's length toward the flag. This was published four months before it was published in the "The Youth's Companion" by Francis Bellamy, who claimed to be the author. Other sources credit a 13-year-old school boy for writing the pledge and entering it in an 1890 contest sponsored by Youth's Companion.
The Manhattan Solar Kiwanis Club met at noon on May 17 at the Blue Hills Room. Seventeen members joined the meeting and three guests: Brian Pelis Jr., Donna Mayer, and Scott Mayer. President Naci Pelis led the meeting. Warren Prawl led in song, Doug Denning led the pledge, and Ron Williams gave the invocation.
Pelis opened a special meeting for the purpose of electing new officers and directors for the 2022-2023 Kiwanis year, which begins Oct. 1. There was a quorum. The nomination committee, chaired by Charlie Sargent, nominated Chad Tepe for president, Karl Dean for president elect, Doug Denning for vice president-assistant secretary, Jeff Morris for vice president-newsletter editor, Doug Ackley for secretary, Jim Bach for treasurer, Ron Jackson and Suzanne Ryan-Numrich for at-large board of directors. Doug Ackley moved that the nominations cease, and the slate be elected unanimously. Motion was seconded by Doug Haverkamp. Motion passed. Pelis expressed appreciation to the nominating committee (Charlie Sargent, Vera Williams and Chad Tepe) and closed the special meeting and reopened the regular weekly meeting.
Doug Denning announced that Solarian Pat Pesci has secured the services of someone to cook
sausage and cook scrambled eggs at the annual July 4 Pancake Feed. Karl Dean said the city has expanded the parking lot at Anneberg Park so parking to watch the girl's 5th and 6th grade softball games the club sponsors should be easier.
Solarian Vera Williams led the program. Williams described the makeup of the Kiwanis organization. Kiwanis International is an international service club founded in 1915 in Detroit, Michigan. It is headquartered in Indianapolis, Indiana, and is found in more than 80 nations and geographic areas. Since 1987, the organization has accepted women as members. There are 7,333 Kiwanis clubs worldwide with 198,902 members. Kiwanis is a global organization of volunteers dedicated to improving the world one child and one community at a time. Kiwanis International has 115 employees in its headquarters. Kansas is a Kiwanis district of its own. Most districts have more than one state making up that district or more than one Kiwanis district within a state. Kansas has 76 clubs with over 1,800 members.
Solar Kiwanis meets at noon on Tuesdays at the Blue Hills Room. The next meeting will be on May 24. The program will be introduced by Solarian Ron Williams and will be the Manhattan High School Key Club president. Guests and potential new members should contact Secretary Doug Ackley (rda@ksu.edu or 785-539-4945) with questions.