A-Tech food drive a success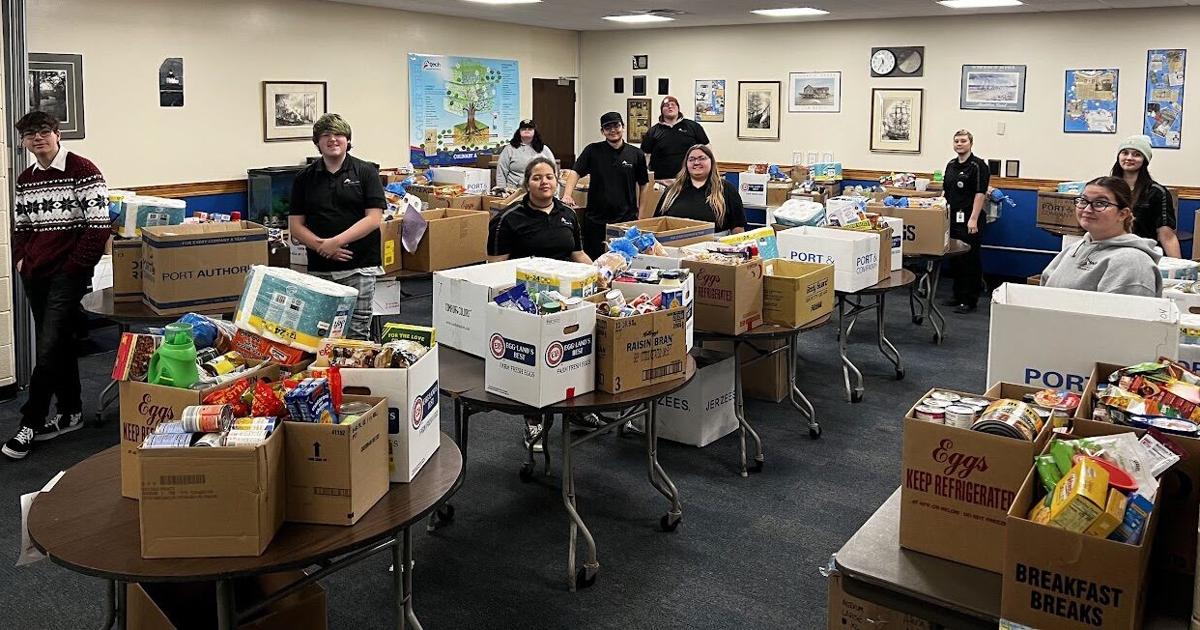 JEFFERSON TOWNSHIP — Students at the Ashtabula County Technical & Career Campus (A-Tech) helped families in need this holiday season with their annual canned food drive.
Students collected 2,066 canned food items and raised a total of $5,160 in cash in the span of just two weeks.
Students donated non-perishable or canned food items as part of a contest between career technical programs.
The top three programs that collected the most in cans and donations were Public Safety Academy, Software & Application Design 1, and Culinary Arts 2.
Students donated cash during their lunch periods, raising more than $800.
A-Tech staff helped 20 needy families, who were given food and gift certificates for perishable food items. Some were delivered in person, others picked up at the school.
A-Tech has been helping families each holiday season with a food drive for more than 25 years.