A LOOK BACK | Dem chair slams 'ridiculous' GOP campaign rhetoric; Owens, Coffman rise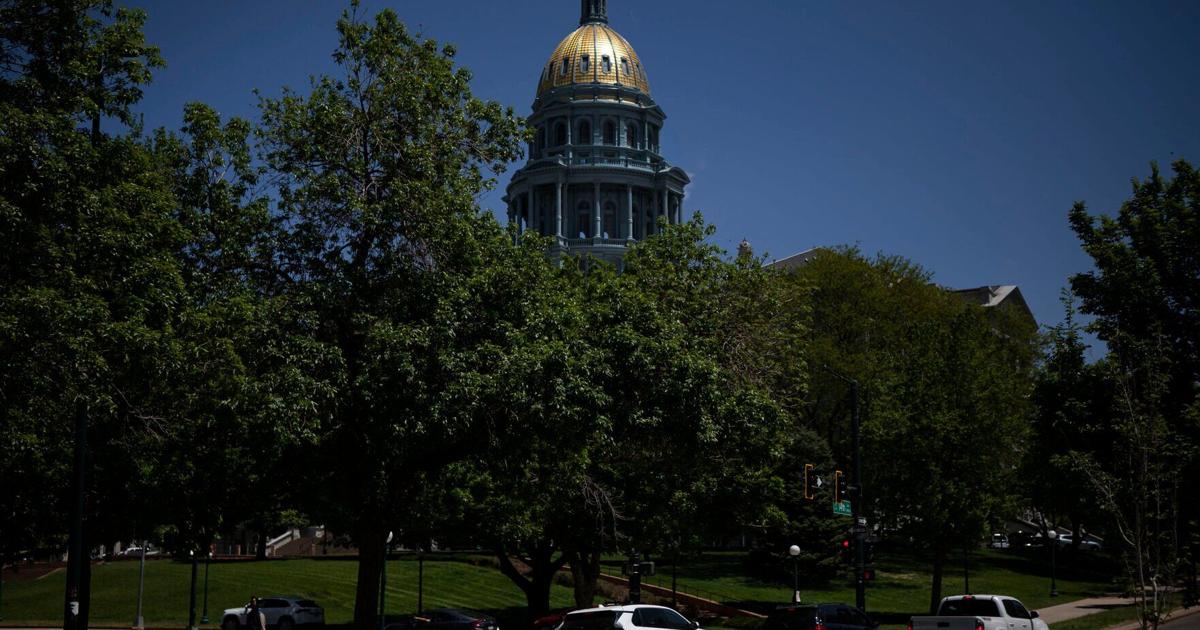 Sixty Years Ago This Week: Colorado Democratic Party Chairman Fred Betz expressed his disdain for Republican lieutenant governor candidate Dr. Gail Gilbert's inflammatory comments about the Democratic Party.
Gilbert, an Arvada veterinarian, told members of the press that Democratic Party politics were "ruinous to the American way of life."
"His utterances make the least sense of any I have ever heard," Betz said at a meeting of regional Democratic Party leaders in Lamar. "That is about the most ridiculous and most negative comment I have ever heard in a campaign," Betz said.
In his address to party leadership, Betz argued that unity between the legislature and governor's office had made the "… gains of the past six years possible. The election of Dr. Gilbert would be destructive to the fine program of state government started by the Democrats."
"As one of the fastest growing states in our nation," Betz continued, "it is essential that we continue this program which gives us unity in politics and purpose in both executive and legislative branches in Colorado government."
Also at the meeting, Gov. Steve McNichols told party leaders that, if reelected, he would build upon the recent success of the FryingPan-Arkansas Project and continue to push for total development in Colorado.
"Any advance which Colorado makes must have a firm base in the vital communities outside of Denver," McNichols said.
While the governor touted the years of work that his administration had undertaken to make the $171 million FryingPan-Arkansas project possible, the real credit, he said, "belongs to the people of the Arkansas Valley who had the faith, vision and energy to carry the 30-year battle that it took to get approval for this project."
Thirty-Five Years Ago: Tim Cranston, vice-chairman of Colorado's 2nd Congressional District chapter of Citizens for America, said that the chapter members had met to discuss the voting record of Democratic freshman U.S. Rep. David Skaggs.
Cranston said CFA planned to closely monitor Skaggs' voting record on federal spending and tax increases in order to determine if he was "just another 'tax and spend' lawmaker.'"
His agenda, if implemented, will tax his constituents into poverty and spend them into dependency, while destroying essential national defense systems," Cranston said. "CFA, President Reagan, and the American people want and need this congressional excess to stop."
A media campaign, Cranston said, had been developed, including the deployment of flyers, postcards, and "every means we can" to inform voters about Skaggs' positions.
"Citizens for America is determined to hold Congressman Skaggs accountable for his positions in higher taxes and spending," Cranston said.
Founded in 1983, CFA called itself a non-profit, non partisan, citizens' lobby and was active in supporting the Reagan administration's agenda. CFA had chapters in 300 congressional districts across the country with 5,000 members nationwide.
In other news, a game of premature musical chairs had been set in motion, even before a formal announcement from firebrand state Sen. Ralph Cole, R-Littleton, had been made.
Rep. Bill Owens, R-Aurora, was anticipated to be readying an announcement that he would be running for Cole's seat. Meanwhile, Aurora businessman Mike Coffman wasn't waiting around, wanting to get well out in front of any potential primary challengers should Owens announce. Coffman was phoning reporters telling them that he was all set to announce his candidacy for Owens's House District 49, that is as soon as Owens made his move.
But the young, up-and-coming Owens told The Colorado Statesman he was waiting on Cole to make a decision and hadn't decided if he would run against Cole in a primary, firing a bit of a warning shot over the aging Cole's, 73, bow in the media.
"I'm just going to let [Cole] decide that first before I cross that bridge," Owens said.
Coffman meanwhile said he'd approached "everyone on the county level" about his candidacy but said "… it's a moot question" until Cole made a decision on whether he'd be running for another term.
Cole later made the decision to retire.
Rachael Wright is the author of the Captain Savva Mystery series, with degrees in Political Science and History from Colorado Mesa University and is a contributing writer to Colorado Politics and The Gazette.